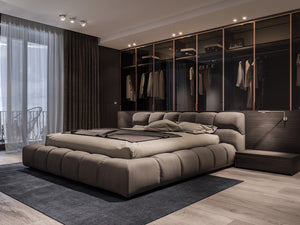 Sourcing Company for Interior Designers, Architects and Developers
We are a one-stop professional service for your residential or commercial project!
For over 10 years, we have been providing high quality customized furnishings, lightining and architectural materials at factory prices across various typologies, including residential, office and hospitality projects.
We help Interior designers, Architects and Developers identify and source the best materials and products for their projects, regardless of where you are located. You will have access to a wider range of options and find the perfect products to meet your design requirements.
We represent most of the Top Italian Brands, and many other manufacturers across the globe, and we can help you save money with direct orders.
We also manage the production, plan the logistics, and handle international delivery.
If you are ready to take your project to the next level while having peace of mind and saving thousands of dollars, our team is here to support your business and work with you to create solutions tailored to your project needs.