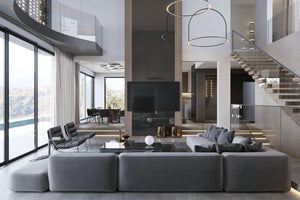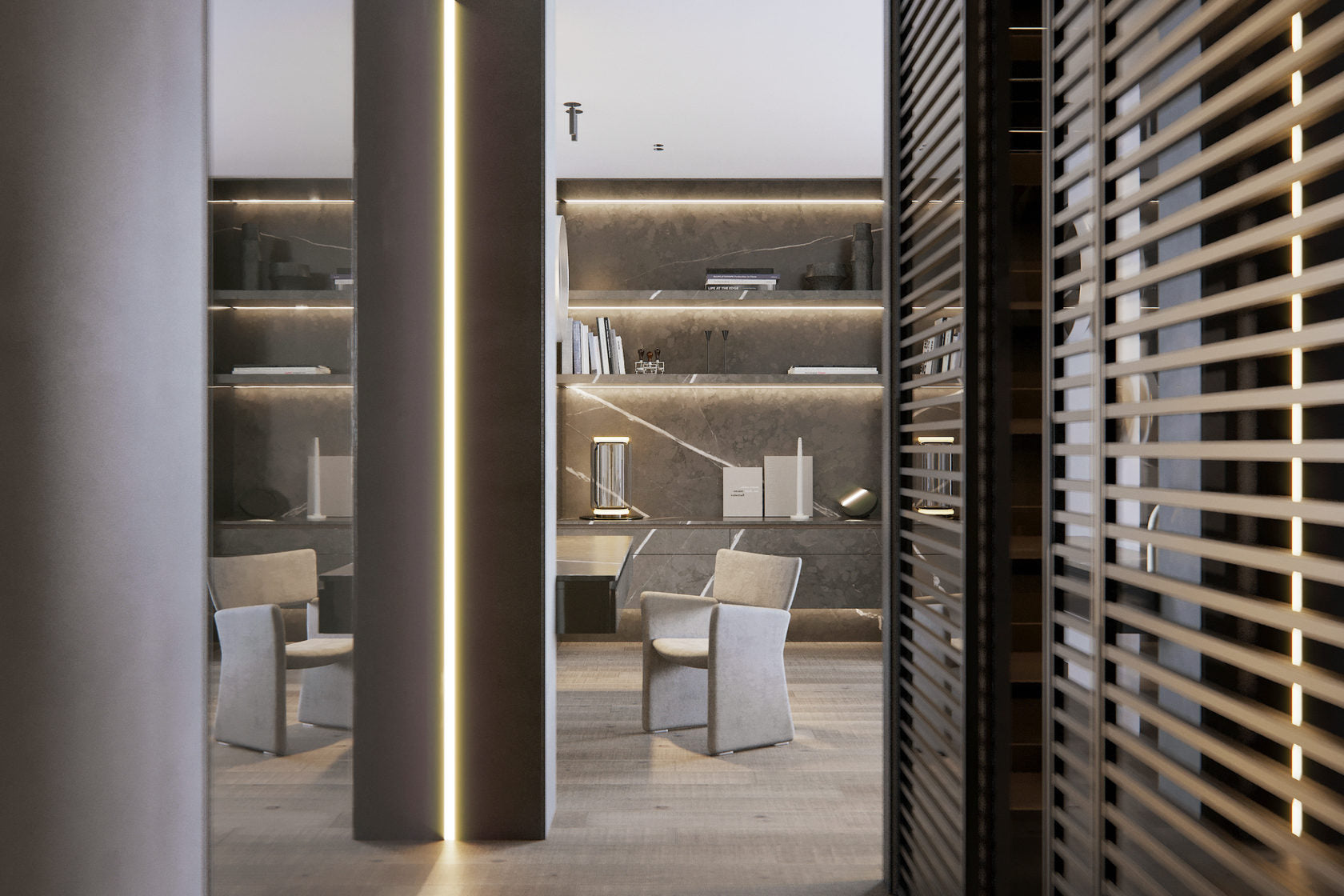 Villa Montenegro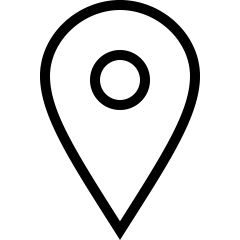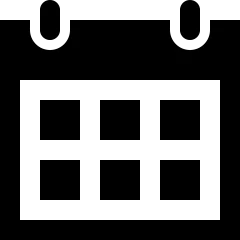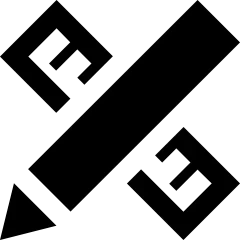 Service provided:
Full interior design services
Furniture and materials supply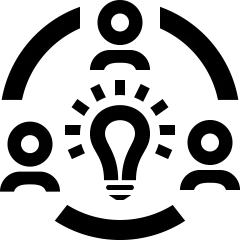 Team:
Hana Bellini- project design
J. Gregor - 3D visualisation
We enjoy working on huge houses because the space allows us to let our imaginations go wild, apply the most unconventional solutions, make a lot of custom woodwork, and hang a lot of art. 
Furthermore, such homes are owned by large and happy families.
The main feature of this modern interior design is the calm and cozy atmosphere.
The interior's cold colors and the rawness of natural materials go well together with the abundance of cozy seating areas, places by the fireplace, and warm lighting solutions.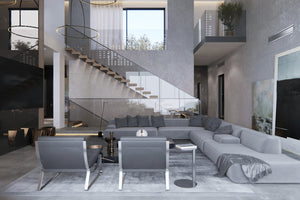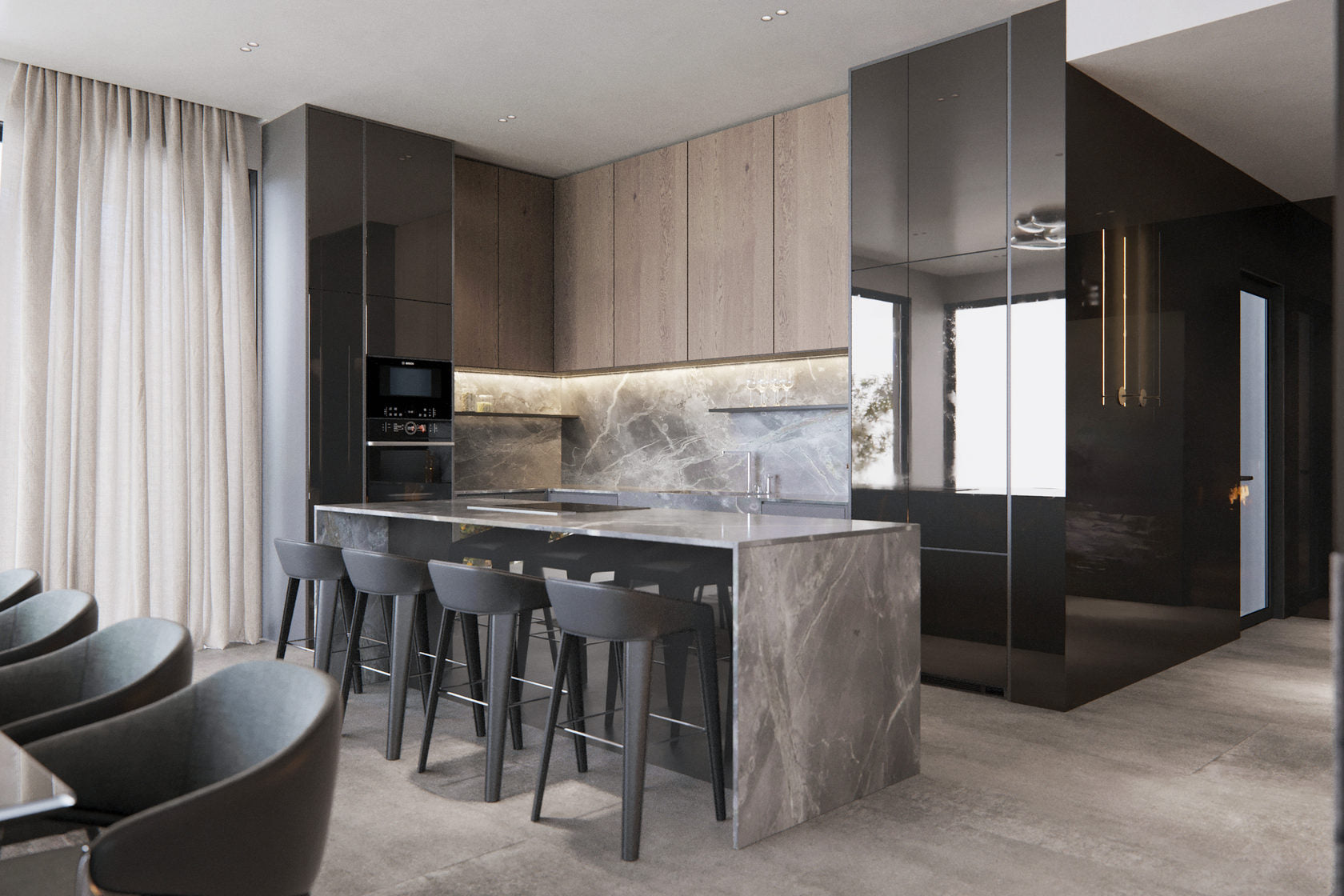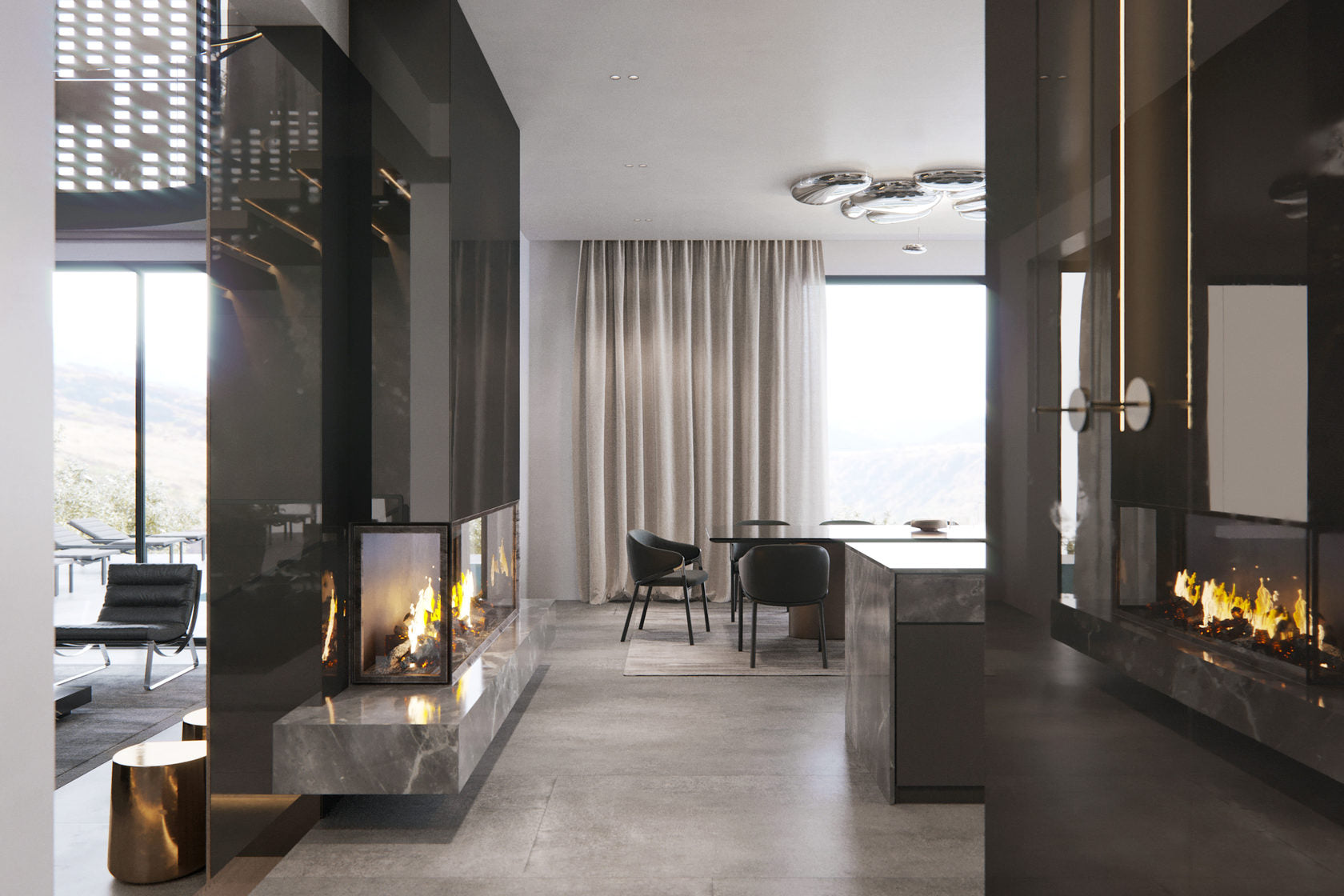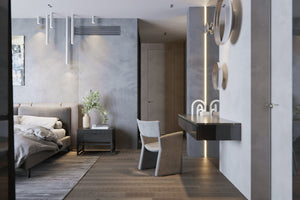 You can see distinct design, convenience, and simplicity in each room at the same time. 
We mentioned the lighting and the shades to make it feel cold at times but cozy at others. 
We focus strongly on timeless elegance.
An open staircase that goes across all stories is another distinguishing characteristic of the house's construction. The property has exceptionally high ceilings, which exceed 6 meters in the master block's living room.