FURNITURE & MATERIALS DELIVERY
BEST PIECES AND PRICES ON THE MARKET
Contracts and years of experience working with top manufacturers in Asia and Europe have proven to be essential in achieving significant investment savings for our clients.
Cooperations
If you have a clear design concept in mind, we collaborate with other architects and deliver a great collection of designer furniture, flooring, lighting, and other architectural materials to your location at factory prices. 
Contact us to get a commercial offer.

WE COLLABORATE WITH OTHER DESIGNERS
WE SUPPLY FURNITURE RETAILERS
WE SUPPLY MATERIALS AND FURNITE FOR DEVELOPERS
WE HAVE THE BEST SOURCES FOR YOU TO SAFE 30%
WE OFFER FREE MATERIAL SAMPLES
WE MANAGE MANUFACTURING
WE GUARANTEE QUALITY CONTROL
WE DELIVER WORLDWIDE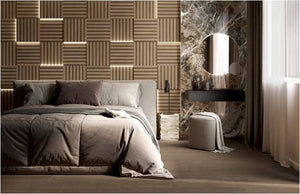 DEVELOPERS SERVICES
WE UNDERSTAND THE SCIENCE OF BUSINESS
In response to the expanding demands of the construction industry, Hana Bellini Design provides a range of services specifically suited to the needs of leading developers.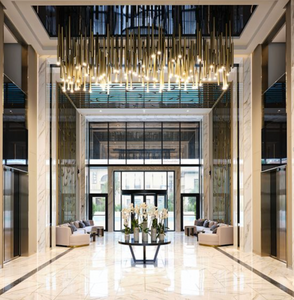 LOBBIES, AMENITIES, & CLUBHOUSES
The entrance group is clearly the face of an exclusive residence or office building. 
We will create an entrance group design for you that properly suits the building style. Our clubhouses and lobbies are designed to seem open, airy, and appealing to an affluent lifestyle.
While considering economic limits, we focus on simplicity of maintenance, actual utility and producing a truly amazing experience.


SHOW FLATS & APARTMENTS FOR RENT
We know that a show flat must resonate with your buyer. We begin the design process with a detailed profile of your target audience and a deeper understanding of your brand. This precise approach allows us to design attractive display flats that serve in sales. Some developers offer flats for rent. We supply them with design and equipment at factory-direct costs. Our main concern is the return on investment. We have the best sources to help you save at least 30%.
COMMERCIAL SERVICES
SPACES DESIGNED TO INSPIRE
Great design has the ability to help businesses in a variety of ways. In commercial projects, our primary focus is on project economy, feasibility, and return on investment. Our commercial spaces are carefully designed to stimulate creativity, increase productivity, increase sales, and establish and express your brand's unique image.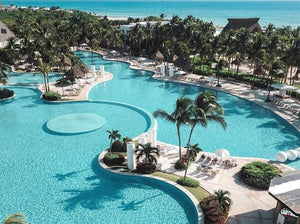 OFFICES & BUSINESS SPACES
Who said offices had to be boring? We believe that a well-designed office must effectively communicate the company's image while also meeting all of its current and future needs. But it can also be fancy. We begin the design process by gaining a thorough grasp of your requirements, brand identity, and economic strategy. This allows us to create a place that reflects your brand and meets your practical needs while staying within your budget and schedule.
HOTELS & RESORTS
For forward-thinking customers who want to develop the most profitable hospitality destinations, we imagine, craft, and equip stunning hotels and resorts. We are a firm with strong personal leadership and a global team of talented professionals, each with a distinct set of skills for a certain project. We bring the best solutions for your particular project, crafted by different people, from different places, with different perspectives. In commercial projects, we focus on return on investment. Years of direct collaboration with top-tier manufacturers in Asia and around the world are the key to securing our clients' significant investment savings.
FRANCHISE HOTELS
Are you planning to build a brand hotel or a dual-brand hotel? You absolutely need the help of an expert! These projects present a number of unique challenges when it comes to design and sourcing. Their difficulty is tripled as a result of having two distinct brands and a shared space, each with its own requirements, specifications, and processes. It takes a special kind of partner to successfully execute a brand or dual-brand project, bringing out its full potential while avoiding many of the common mistakes. As a full-service FF&E provider, Hana Bellini Design is positioned as the leading expert for such projects. We remove all of the stress and difficulty from such projects, having left our clients with nothing but happy customers.
RESTAURANT & BARS
The secret to a lucrative restaurant business is a relaxing environment and a non-trivial, trendy décor that expresses your brand's distinct image. When designing the interiors of bars, cafés, and restaurants, we consider not only the public spaces but also the kitchen layout down to the tiniest details. Like other commercial projects, our primary focus is on project economics. Contracts with manufacturers in Asia have proven to be crucial in achieving large investment savings for our clients.
RETAIL & BEAUTY SALONS
Whether it's building a new brand identity or adapting an existing design to new locations,  we offer our retail clients complete interior design services, custom manufacturing, and deal directly with high-quality manufacturers to guarantee our clients' enormous savings.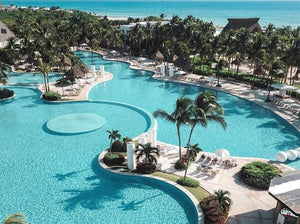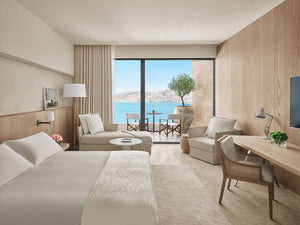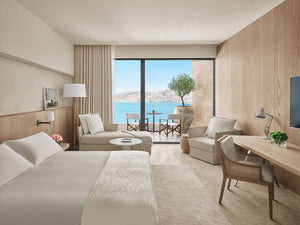 RESIDENTIAL SERVICES
MAKING YOUR DREAM HOME TRUE
We get away from stereotyped techniques and create a personal design concept
for each client, using genuine materials and products in their style.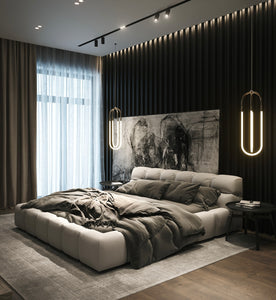 Designing a new home or remodeling an existing one is an exciting journey, but finding a residential interior designer that shares your creative vision and design style may be difficult.

Because we are a group of skilled individuals from all over the world, each with a unique skill for a specific type of work, we will recommend the best talent for your project.

The first step in each project is our favorite since it allows us to get to know you! We create one-of-a-kind interiors while respecting and integrating our clients' personalities and intuitions. Our job is to transform your identity and dreams into a place you won't want to leave.

We also take the time to learn about your lifestyle. We want to design a house that is not only striking in its beauty but also practical for you. The true purpose of residential interior design is to improve our clients' quality of life.

Once we find a truly united vision for the project, we consider your budget. There are a lot of details to consider in a residential interior design project. We work with you to develop a realistic budget and save your money. Hiring an interior designer to save money may seem illogical. But bear with us. We have decades of experience behind us. We source high quality materials while keeping all products within your budget. We help you avoid costly mistakes.

To bring your dream vision to life, we divide the final order of furniture, architectural materials, lighting, and decorative components among our many vendors. All products are made to high quality standards in our specialized partner workshops. We deliver worldwide.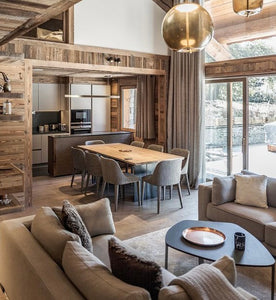 APARTMENTS, PENTHOUSES & LOFTS
We believe strongly in the power of unconventional design, which we achieve by blending inspiration from nature with many modern elements. Our love of combining a variety of natural materials, rich colors, luxurious fabrics, and unique objets d'art results in design that is simply detailed, sophisticated, and comfortable to live in. We create one-of-a-kind interiors by respecting and integrating our clients' identities.
HOUSES & VILLAS
We will design a unique interior for you that will exceed all of your expectations. Your house or villa has to be a design masterpiece. We will create a home that is not only stunning but also functional. Incredible design with comfort, convenience, and high-tech modern features is all you need.
CHALETS & BEACH HOUSES
Our favorite projects are chalets and beach houses. We love creating a cozy atmosphere and bringing you closer to nature. We do not apply traditional solutions, but rather combine aspects that have never been combined before—this is our strength and passion.
OLD FUNDATION & ATTICS
There is nothing more charming and beautiful than an apartment in an old building. An extraordinary atmosphere, old classic windows, high ceilings with stucco, all those are treasures that have to be treated with great respect. We love to mix the traditional aspects of the old world with modern elements and features.
WORKING REMOTELY
GREAT DESIGN CROSSES STYLES AND COUNTRIES
What counts most is the match and understanding between the customer and the designer, not the location.
YEARS OF INTERNATIONAL WORK EXPERIENCE
For many years, Hana Bellini Design has served a clientele all across the globe.
This expertise has enabled us to build the distinct abilities required for effective remote project management across its full lifetime, from design and client interactions through construction review and post-completion assistance.
CONSTANT COMMUNICATION
We have proven through the successful completion of various projects that the physical distance between our customers and us can be easily crossed by providing the most honest service. We understand that in order for trust to be developed across borders, we must be available and accessible to you, which is why we place special focus on consistency in communication.
RESPONSIVE SUPPORT DURING THE PROJECT
Our assistance to you and the on-site execution team continues throughout the project's lifetime until successful completion. We respond to questions quickly, assist in coordination between various construction teams, and provide technical assistance to the fit-out teams via electronic means to actively help drive your project forward.
---
Choosing a selection results in a full page refresh.
Press the space key then arrow keys to make a selection.
Use left/right arrows to navigate the slideshow or swipe left/right if using a mobile device