WHO WE ARE
 Hana Bellini Design is a global, ONE-STOP professional service for your residential or commercial project!
For over 10 years, we have been providing high-quality, customized furnishings for excellent prices across various typologies, including residential, office, commercial, or hospitality projects.
Our goal is to help our partners improve project quality while lowering investment costs.
Sourcing products and materials based on our partners' specifications and needs with a laser focus on the quality / price / performance ratio is an adrenaline challenge for us.

Deep understanding of the scope and ambitions of the projects, as well as listening to clients, users, architects, and contractors, helped us to become a market star.
WHAT YOU GET FROM US:

 Access to a wide network of manufacturers worldwide
We help Interior designers, Architects and Developers identify and source the best materials and products for their projects, regardless of where you are located. You will have access to a wider range of options and find the perfect products to meet your design requirements.

Time and cost savings
We're here to assist you in streamlining the procurement process, saving you both time and money. Instead of investing your valuable time researching and coordinating with multiple suppliers and local dealers, you work with us. We will manage the entire process for you. 
Our direct collaboration with manufacturers allows us to provide you with better pricing than you would receive from local dealers, resulting in significant cost savings.

Expertise and industry knowledge
We have a deep understanding of foreign markets, materials, and products used in architecture and development projects. We provide valuable guidance and advice on the best materials and products to use based on your project requirements and budget. Additionally, we keep you up-to-date on the latest industry trends and innovations.

Quality control, inspections, and logistics
We perform rigorous quality control inspections to help you avoid costly mistakes and ensure that you receive products that meet or exceed your expectations.
We handle all aspects of logistics, including shipping, tracking, and delivery worldwide.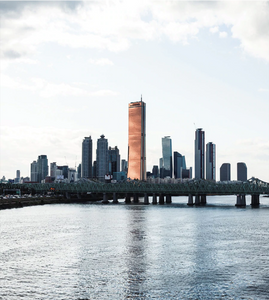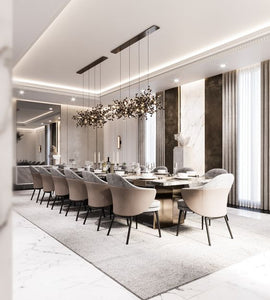 WHAT WE DO
1. CUSTOM FURNITURE, LIGHTNING, AND ARCHITECTURAL MATERIALS SUPPLY
ONE-STOP shop/service to save your time and money
Supplier of hotels, offices, restaurants, and residential properties
The best place to find custom furniture, lighting, and other architectural materials at factory prices
We represent Italian brands
And many other manufacturers across the globe
We ship worldwide
Collaboration with +200 architects and designers worldwide

2. INTERIOR DESIGN SERVICES
• Free consultation
• Mood boards
• Materials and color boards
• Space planning, Layouts
• Furniture arranging plan
• Lightining plan
• Walls covering plan
• 3D Photo-Realistic visualization

We are industry experts, 100% committed to customer satisfaction
CONTACT US NOW
HOW WE DO IT
PHASE 1
ON-BOARDING

The process we use is systematic with the goal to create a united vision for the project while always keeping you and your needs at the centre of every design.


FREE INITIAL CONSULTATION
The initial consultation takes place online, with Hana Bellini, the founder and Director of Operations.
During this meeting, she will learn more about your functional needs as well as your design preferences
in order to propose the perfect team talent for you.
This is the time to ask questions and clear up any conclusions you may have about the design process.
You find out more about our services and discuss fees and budgets.

FEES QUOTATION
We will offer a pricing quote for the design work after we have a better understanding of the type of project and your needs. This proposal will detail our scope of work and give you overview of all provided services.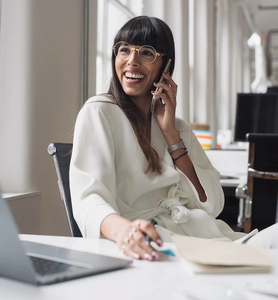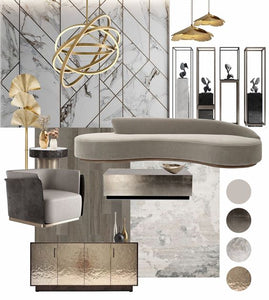 PHASE 2
DESIGNING

MOOD BOARD, COLOR SHEME AND MATERIALS SELECTION
These three elements form the foundation for the entire design, and this process allows you to imagine how multiple elements will interact and lend themselves to a harmonious design.

LAYOUT PLANNING
The furniture layout forms the foundation for the entire design. We begin the design process by exploring different interior configurations in order to pick furniture solutions that fulfill all of your specific functional needs.

DESIGN PRESENTATION
Keeping your style preferences in mind, we present you with a design concept for each area of your space. All details and preferences are discussed with you before a design theme is completed

COSTING
To provide you with a wide picture of the furniture and materials budget, detailed costing is developed in tandem with construction documents. This process aids in determining commercial feasibility earlier in the process and reducing cost overruns.

3D VIEWS
Once the design concept and the budget have been confirmed, we create 3D models of the interior sections, including all design components, finishes, and furniture.
PHASE 3
REALIZATION

ORDERING PROCESS
We distribute the final order of furniture, architectural materials, lighting, and decorative elements among individual suppliers to discuss production plans, contracts, and deposit payments. All pieces are manufactured at our specialised partner workshops to high-quality standards.

MANUFACTURING COORDINATION & QUALITY CONTROL
We promptly respond to all manufacturers' questions, assist in coordination between various suppliers, and actively solve all production difficulties.
At the end of the manufacturing process, all equipment is subject to quality control. 

LOGISTICS & SHIPPING
Another difficult task is container consolidation, which requires all suppliers to be time-synchronized with the end of manufacturing.
We can also arrange the best rates from the leading logistics companies.

COOPERATION WITH YOUR LOCAL CONTRUCTION COMPANY
We have demonstrated through the successful completion of various projects that the physical distance between you and us can be easily bridged by providing the most dependable service.
Our teams respond to questions quickly, assist in coordination between various construction teams, and actively help drive your project forward.
We are ready to lead you into the exciting world of interior design and design furniture.