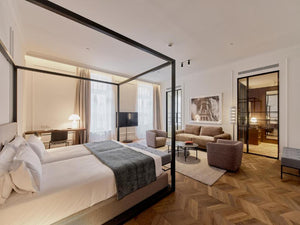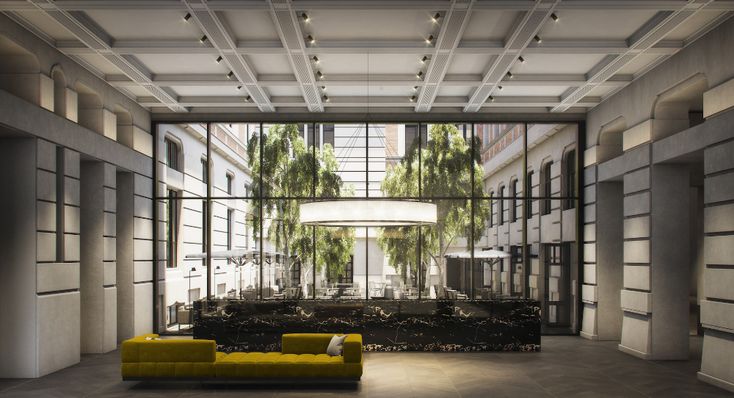 KOZMO HOTEL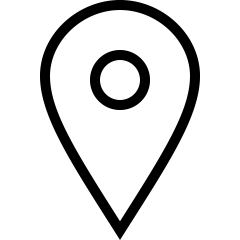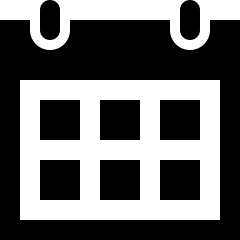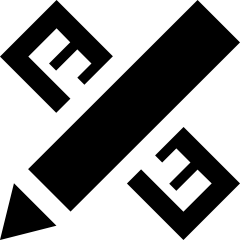 Service provided:
Partial furniture and materials supply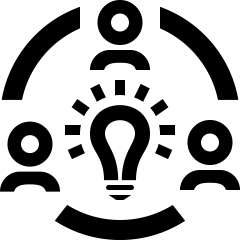 Team:
GCA - Project management and project design
Built between 1910 and 1917, the listed building used to operate as a telephone exchange centre but had been empty since the beginning of the 2000s.
In 2017 the Catalonian owner fell in love with the property and bought it to convert it into a luxury hotel. The speciality of the construction meant that most of the designers, construction managers and workers were also foreign.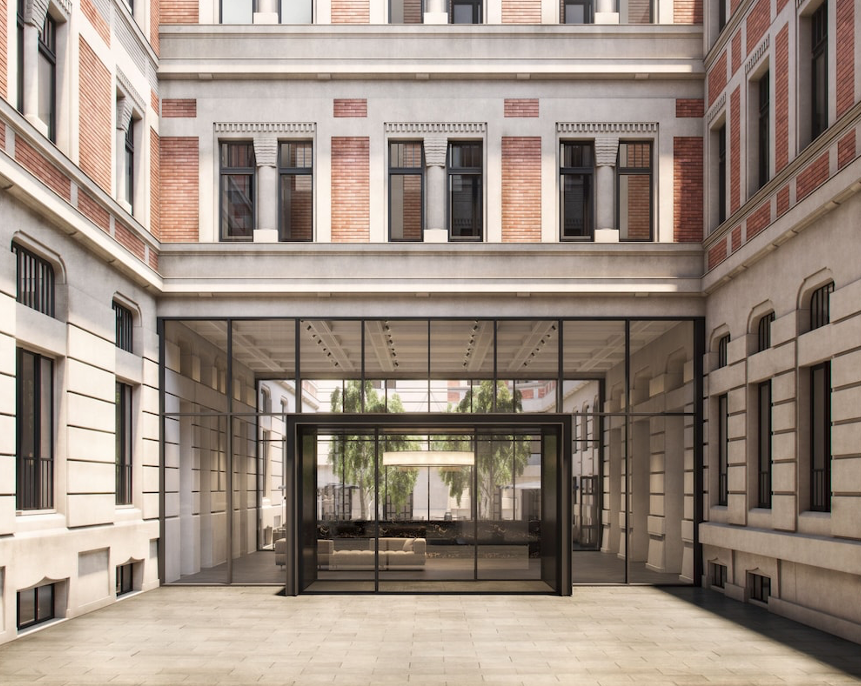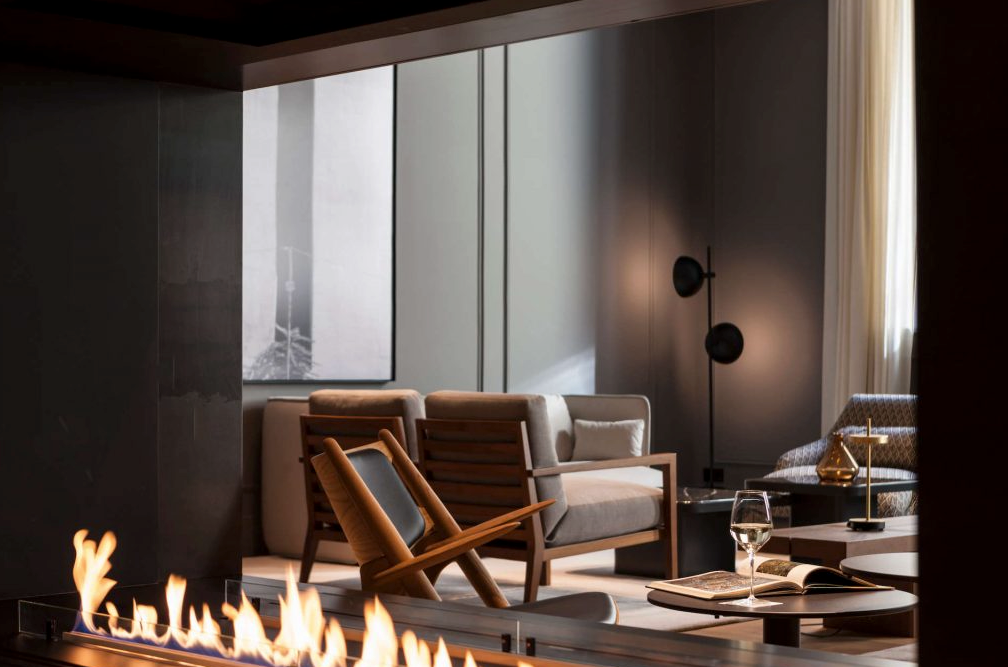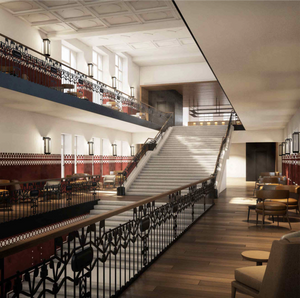 The team and the client had no doubt brushed up the building's most unique parts – a spectacular main staircase, storytelling reliefs, and intricate ceiling decals – and moved in modern urban elegance. 
Kozmo iconic building blends its historic elements with beautiful contemporary interior style, sleek custom furnishings, a burnished-gold bar and dramatic artwork to harmoniously bridge areas.
An extraordinary atmosphere, old classic windows, high ceilings, all those are treasures that have to be treated with great respect. 
We love mixing the traditional aspects of the old world with the modern elements and features. 
The final outcome is absolutely spectacular!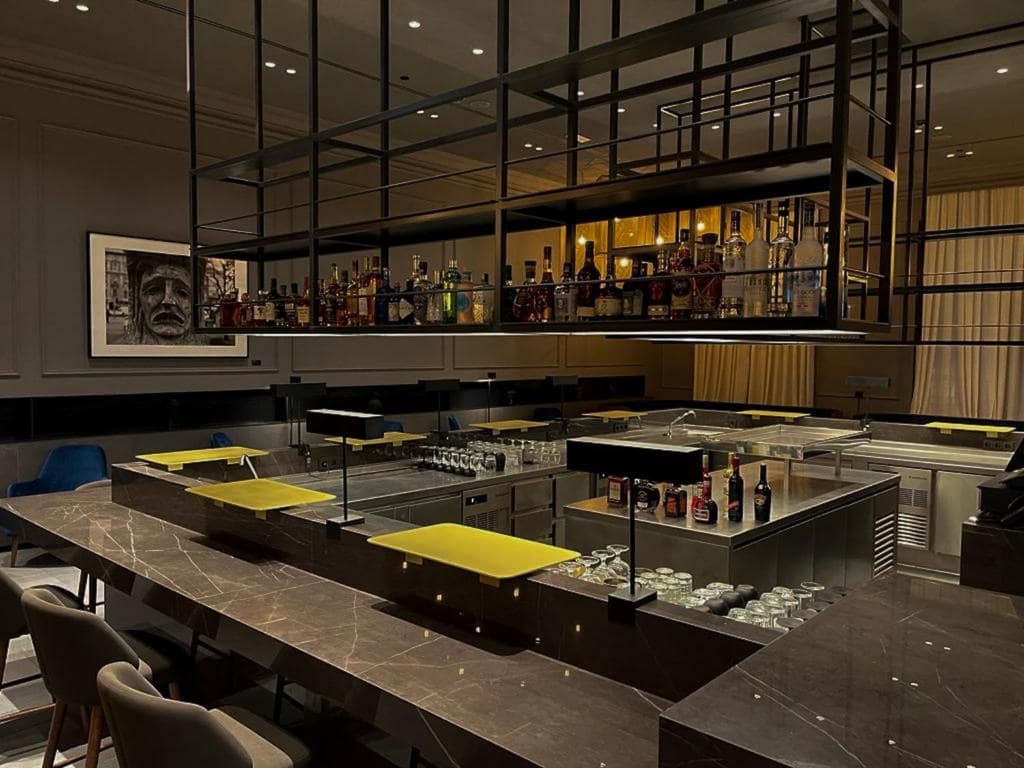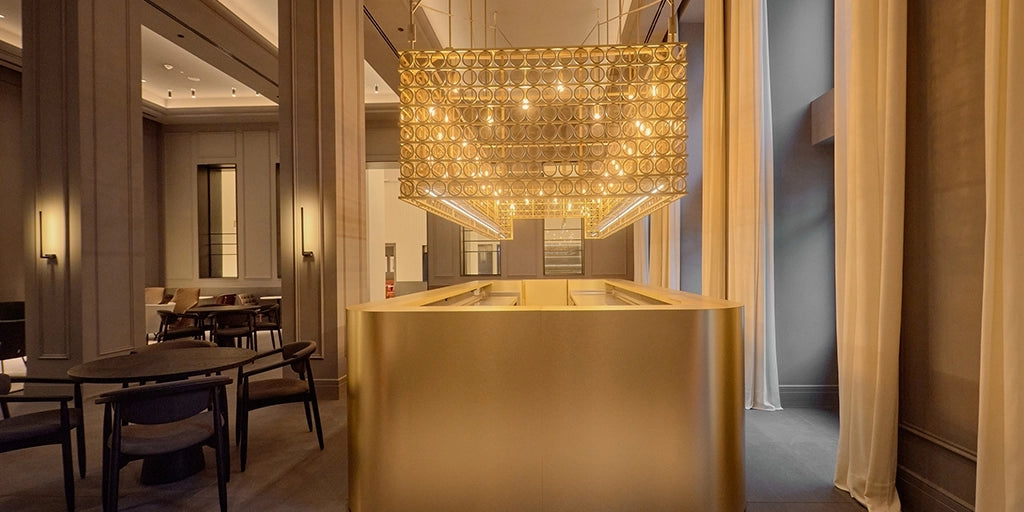 At the request of the client, the team made the rooms in laconic and noble colors, combining a variety of products from metal, stones and natural wood. 
The main challenge was to realize all functional areas without neglecting the aesthetics of the interior.
Each of the hotel's 84 rooms and suites is a real oasis of classic cosmopolitan luxury.
The rooms are distinguished by their urban discreet elegance, excellent aesthetics, comfy furnishings, and exceptional quality of linen and amenities.