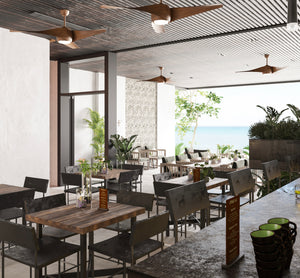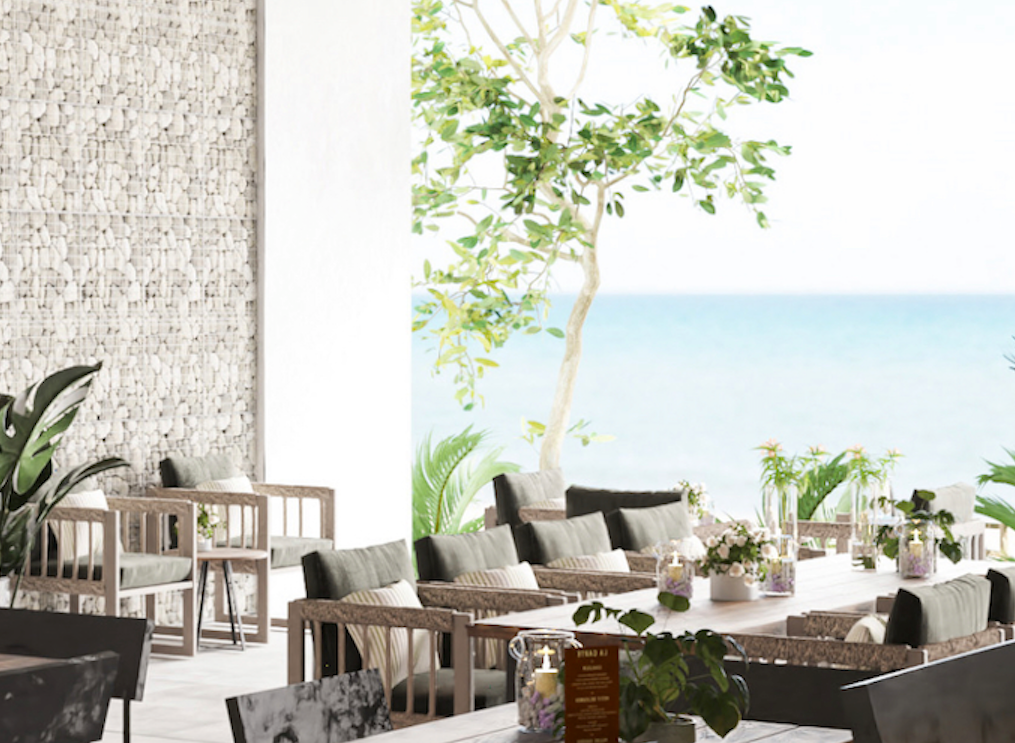 Summer Restaurant & Bar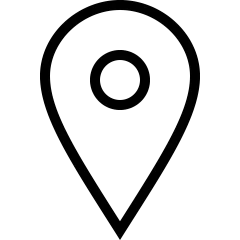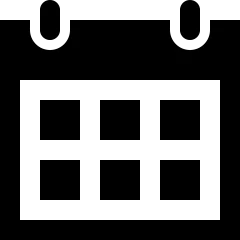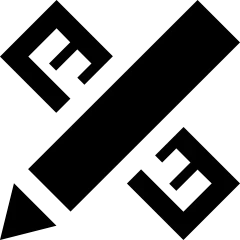 Service provided:
Full interior design services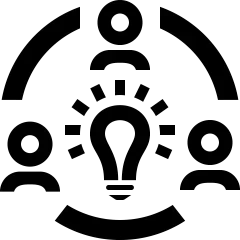 Team:
Hana Bellini - project design
J. Gregor - 3D visualisation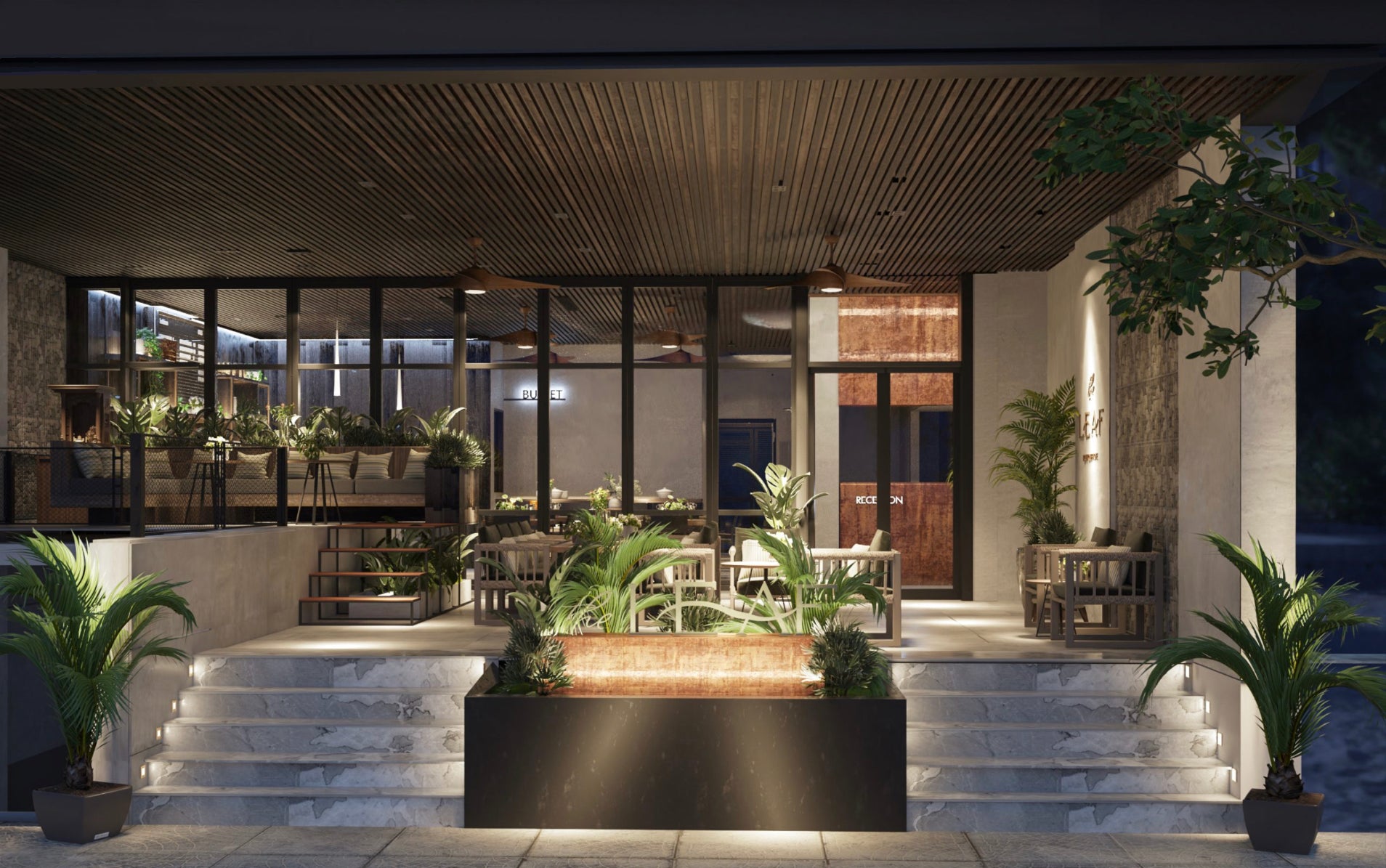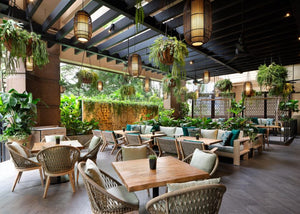 The primary client request was to create a restaurant that could also function as a bar, a place customers would visit with their families in the afternoon, and a place for a pre-party with their friends in the evening. At the same time, the design concept of the restaurant assumes the maximum use of natural materials, allowing them to fill the space with a feeling of freshness, purity, and authenticity.
The main materials of this project are wood, stone, and brick, which are materials that only get better over time. The furniture has a rustic and tropical touch, is selected based on the preferences of the client and is customized to fit the space.
The interior and exterior of the restaurant are visually linked, and numerous green plants provide a unique environment by exposing their trunks in every aspect of the restaurant.The restaurant is roughly divided into two parts; the entrance area is welcoming, and the dining space has an intimate ambience.